Operations Analysis
Operations analysis- We offer operational analysis in which key cost, quality, and delivery issues are reviewed and areas of significant waste are identified along with which tools would be applied in the elimination of that waste.
The process involves walking the value stream from customer on back to the beginning and probing each activity to understand where the barriers to flow exist.
This process is typically used as a benchmark for establishing goals and as a planning activity to lay out a transformation strategy for the business.
This process can also be used to evaluate potential acquisition targets and determining opportunities and synergies in integrating the respective businesses.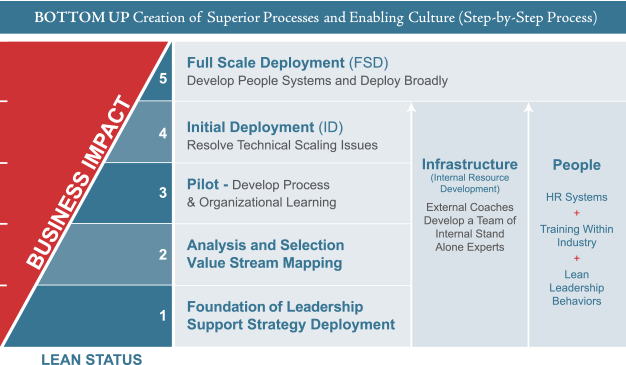 Contact

The Murli Group
Find out how we can help strengthen your company from the ground up

»