Lean Management Systems Transformation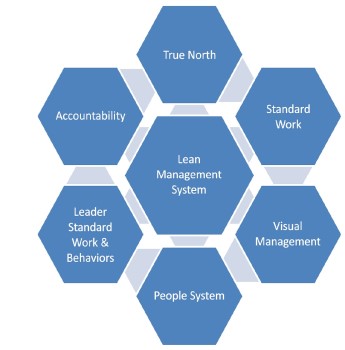 The Murli Group partners with organizations to help them with the entire Lean transformation process at any stage of maturity. We achieve this by working on technical process change in concert with the necessary cultural change. We cover the elements of Leader Standard Work, Lean Leadership Behaviors, People Systems (Lean HR), and development of internal Lean experts. All of this culminates in a sustainable, continuously improving environment that allows for a successful disengagement once complete.
Our approach is flexible and will be customized to match your specific needs at the current juncture in your Lean journey. The Murli Group will invest time with you to understand which level of support is appropriate.
The Murli Group will guide you through the management of change within your organization to ensure that the processes – as well as the thinking behind them – gain broad acceptance at each phase. We can help you transform your organization's culture and create an environment of constant learning and consistent improvement. We routinely do this with companies that are just launching their Lean Journey as well as those that have been at it for many years.
---
Levels of Support
Operational Analysis
Topic Specific Training

Lean Transformation Planning and Coaching

Capacity Augmentation

---
Some Topic Specific Tools

Key Concepts of Lean
Strategy Deployment
Aligning leadership with purpose-mission-vision and key breakthrough objectives
Value Stream Map
Making waste visible in the flow of product and information throughout the enterprise. Providing a roadmap for ongoing process improvements
Cultural Assessment
Understanding the cultural attributes of the organization and contrasting against the best practice Lean thinking organization to identify gaps
Lean HR Strategies
Aligning the influencers in the organization with sought-after Lean thinking behaviors
Lean Management System
Matching up the technical aspects of leader standard work with appropriate Lean Leadership Behaviors
Visual Management Systems
Creating a visuality in the workplace that identifies existence, adherence, and sufficiency of standardized work processes
Lean Logistics
Applying the principles of Lean to the broader application of global logistics
Innovation / New Product Development
Utilizing Lean thinking methodologies to bring new product offerings from concept to full production readiness
Facility Design
Applying Lean principles to the design of the work space
Change Management
Understanding the ebb and flow of organizational reactions to the change process and how to best manage each phase
Kaizen Event Management
The planning, execution, and follow-up for effective kaizen events
Total Productive Maintenance
Bringing together maintenance and production to continually improve the overall effectiveness of equipment
Developing Internal Experts
The identification, training, coaching, and certification of internal Lean experts
Training Within Industry
Embedding the proven training techniques of TWI with the process improvement mechanisms of Lean to ensure rapid and effective implementation of standardized work processes
Ultimately, Lean is a journey. While we can't take you to a specific "destination," we can be your guide – and your partner – on the path. When you're ready to begin your journey, please
contact The Murli Group
.
Contact

The Murli Group
Find out how we can help strengthen your company from the ground up

»