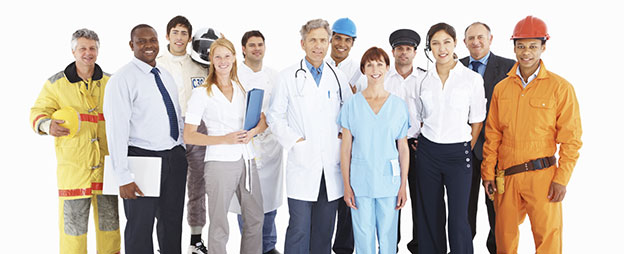 Government Agencies
While the challenges of public service are unique the principles of Lean are universal. The cadence of leadership changes, lack of relevant metrics, conflicting views of customers and products all lead to complexity in the transformation process. However have experience at implementing Lean Management Systems in such public sector environments and achieving success toward the agency mission as well as organizational effectiveness.
Public Versus Private Service

Customer clarity
Shareholder clarity
Rapid, automatic customer feedback
Rapid, automatic shareholder feedback
Simple unifying macro- and micro metrics of performance
Infrequent public scrutiny

Customer ambiguity
Shareholder ambiguity
Slow, often indirect customer feedback
Slo, often indirect shareholder feedback
Few meaningful metrics
Continuous public scrutiny - fish bowl

In the private sector, organizational
effectiveness is self-correcting and fairly rapid.
Operational leaders who are not effective are
naturally driven out quickly by the ecosystem
In the public sector, organizational
effectiveness is often hidden. While elected officials
receive rapid feedback,

ineffective operational leaders




succeed by avoiding mistakes

More so than in the private sector, operational leaders in the public sector have to have an innate passion for people and performance and be trained in continuous improvement. They also need training in practical performance management systems and tools.
Contact

The Murli Group
Find out how we can help strengthen your company from the ground up

»